TechrIoT
TechrIoT Podcast (Produced by IoT-Inc)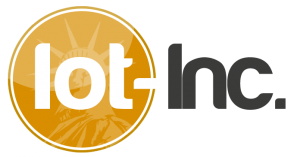 Connecting Colorado companies and people to accelerate the commercialization of IoT technology and drive sustainable economic opportunity for Colorado.
Who We Are:
Launched in 2015, TechrIoT is a Colorado-based community of Internet of Things (IoT) entrepreneurs, executives, manufacturers, investors, engineers, suppliers and academics. Together, we're increasing speed to market for IoT products and services and convening Colorado's ecosystem of resources for ground-breaking companies.
Far more than a networking group, we're creating order among the often chaotic business landscape for IoT companies of all stages.
TechrIoT events bring together all the necessary resources and stakeholders–companies and specialists in hardware, software, sensors, data, connectivity, security, marketing, finance, and design–to help you ideate, launch and scale the next generation of connected devices products that will come to shape our world and our lives.
Whether you know it as the Internet of Things, Internet of Everything, Machine-to-Machine, or Intelligent Systems–these connected devices are expected to total 50 billion by 2020. The mass of data generated and analyzed from them are poised to change nearly everything about the way we live.